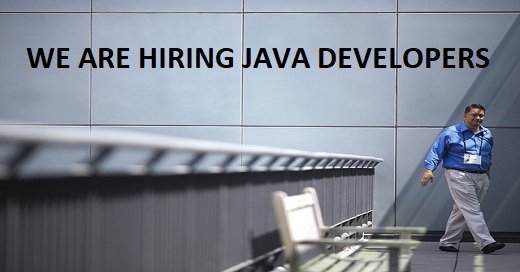 ABOUT THE EMPLOYER
A global leader in Financial Technology for Banking, Insurance and other Financial Services. A uniquely focused Products business, the $136 million conglomerate, is a specialist in applying true Digital Technologies and designing advanced technology products for global financial platforms.
JOB DESCRIPTION
2-7 yrs of experience in Core Java/J2EE, SQL, ORM frameworks like Hibernate, ibatis
Experience on java script frameworks with experience on sencha, extjs and JQuery, AjaX
Experience in coming up with design for complex technical problems on j2ee
Experience in performing code reviews / unit testing
Experience in using tools for productivity improvement (eclipse, svn, Jenkins, build / automation)
Deployment on webserver / app server
Performance tuning and security of web application
Experience on mobile technology is a plus
Product development experience is a plus
Banking Domain experience is plus
If you are interested click here and upload your cv.